First Line Family Law is a specialist firm of family law solicitors in Cardiff. We are dedicated to providing practical and tailored legal advice in the wide ranging and fast evolving area of Family Law.
Need family law help and advice?
Try our affordable, personal and tailored solution that focuses on your needs.
You don't have to go through it alone.
Call us now on: 02920 660 163
Full Service Family Law
We offer a full range of Family Law Services, including cohabitation, separation and children law matters.
Tailored to your needs
We tailor our advice to meet your needs, as well as offering Fixed Fee Services. We're here to help.
Initial consultation
As well as offering Fixed Fee Services, we are happy to provide full advice at a no obligation first consultation.
During your initial meeting with Richard Davies, a specialist Family Law solicitor and founder of First Line Family Law, you will be provided with practical and sensible legal advice tailored to your circumstances that includes an agreed staged fixed fee case plan.

At First Line Family Law we understand how difficult it can be when your family faces hurdles. If this is something you are facing, we will be here for you throughout the process, listening and guiding you through a difficult time in your life. Our team of highly knowledgeable Cardiff family law solicitors are on hand to offer compassionate expert legal advice. You can rest assured your case is being handled with the utmost care by our fully qualified solicitors We pride ourselves in handling every case with care in ensuring you are supported throughout and will help achieve the best possible result for you.
Our Approach to Family Law
First Line Family Law is designed and fully focused on providing a progressive approach to traditional legal services that fits in with your life and commitments, whilst firmly maintaining the personal touch that is needed to ensure that you feel properly supported and guided by your Cardiff family solicitor.
We also adjusted our approach and strategies of addressing clients to guarantee that your legal expenses are reasonable and cost effective. First Line Family Law is confident of their level of care and counsel and does not try to introduce or attach additional legal costs for unnecessary tasks outside the scope of your situation.
Your Family Law Solicitors in Cardiff
First Line Family Law is a specialist firm of family law solicitors in Cardiff. We provide practical and tailored legal advice in the wide-ranging and fast-evolving area of Family Law. First Line Family Law Cardiff offers you an affordable, personal and tailored service that focuses on your needs and desired outcome. All advice and assistance is provided on an agreed fixed fee basis with no compromise on service or quality. First Line Family Law was founded by Richard Davies. I have worked in various areas of law before later specialising in Family Law for clients in and around Cardiff, I can also represent clients remotely all over the UK and provide telephone legal advice as the first line of representation. When working for larger brands I often found the main issue was variable legal costs. All too often clients would have a split worry, the case at hand and the burden of meeting the cost of legal representation. I have found that by offering fixed fee representation you know exactly what it will cost upfront with no hidden fees. This allows you to focus on your case, rather than potential escalating solicitor fees. More importantly, you will have peace of mind that you will be represented properly in a court of law with a lawyer that has vast experience in the sector. Throughout the years I have built a solid reputation in the family law sector, having personally conducted trials and interim hearings in various cases encompassing all areas of Family Law.
Your family is important to you and our aim is to take the stress out of the situation to allow you to focus on your family's future.
It is important to remember that Divorce or separation does not necessarily end the financial ties between you and your partner.
When children are involved an already difficult situation can get even more complicated and emotional.
Appearing in court or seeking legal representation can be daunting and a little scary at first, this is why from the outset I put my clients at ease and use my vast experience in the legal sector to build a strong case for every client. I have worked on most family law cases including more complex financial matters, foreign assets and applications by third parties, so you have the best family law solicitor for your case.

Please call or email to discuss your concerns. Whether it involves Children Law, Divorce Law, Matrimonial Finances, Cohabitation issues or any other issue arising from your family circumstances, we're here to help you.
For an initial no obligation meeting with a specialist Solicitor (evenings and Saturday appointments available) telephone: 02920 660 163 or email: richard@firstlinefamilylaw.com
Richard has over ten years of experience with often difficult situations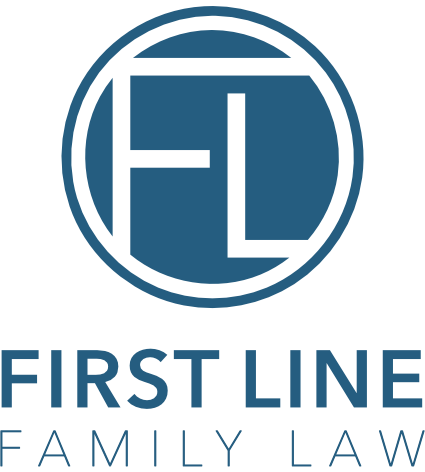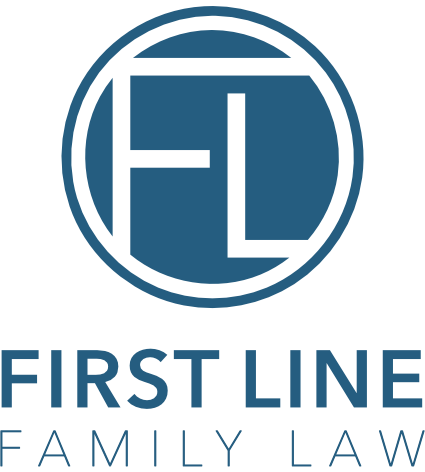 Michelle Hunter Smith
Caerphilly