Our Cardiff family law solicitors look at one of the popular questions asked at this time of year by separated parents – Do I need my ex-partner's permission to take my children on holiday?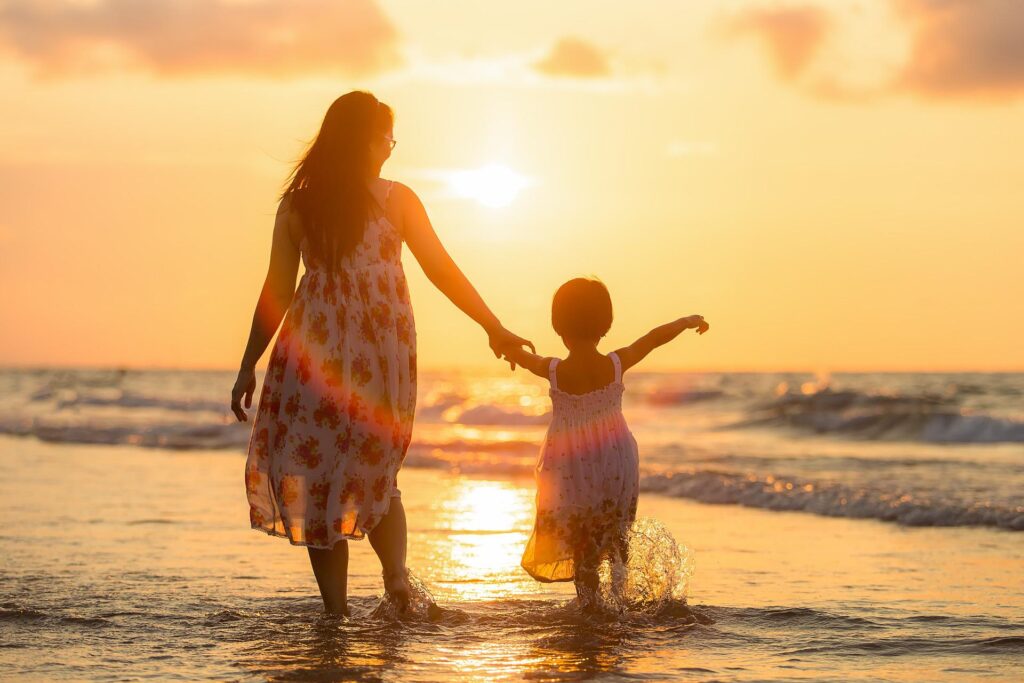 With restrictions from the pandemic coming to an end and summer holidays nearly upon us, more families are wanting to take their children on a summer holiday. This can be more difficult for separated families.
Individual Circumstances
When it comes to the question 'do I need my ex-partner's permission to take my children on holiday?', this will depend on the individual circumstances of you and your ex-partner. There are circumstances where you may need your ex-partner's permission to take your child on holiday. Firstly, this depends whether there are any court orders in place.
If there is a Child Arrangements Order in place
If there is a child arrangements order in place which states the child will live with a particular parent, then that parent is automatically permitted to take the child out of the jurisdiction for up to 28 days at a time. This is subject to any court ordered arrangements for contact with the other parent .
In circumstances where the court has ordered that the child will live with both parents, then either parent can take the child for up to 28 days at a time.
Although this is technically the case, in practice, if there is a child arrangements order, the issue of holidays abroad is usually addressed in the order. Usually, the order will state who can take the child on holiday, when and for how long.
If there is no order in place
If there is no court order in place then you will need permission from anyone with parental responsibility for the child. People with parental responsibility could include the child's other parent or guardian. If you are not sure whether someone has parental responsibility, we discuss this in our blog – Parental Responsibility – Key points discussed by our Cardiff family law solicitors. – First Line Family Law
How to obtain consent?
Although verbal consent is sufficient, our family law solicitors believe that written consent is much more preferable. This is because it avoids any doubt or issues in the future.
Further, some holiday companies may require evidence of consent of the other parent upon booking the holiday. This may include a letter of consent from the other parent. In terms of obtaining consent from your ex-partner, it is always good to have an open line of communication. We always recommend providing them with full details of the holiday such as flight times, airport locations and resort details, along with who else is going on the holiday.
What happens if my ex-partner does not let me take my child on holiday?
If your ex-partner refuses to provide consent, the only option is to ask the court for an order which allows you to take your child away. This is referred to as a specific issue order.
In terms of whether to grant permission, the court will consider what is in the best interests of the child. It is important to keep this in mind when deciding on the type of holiday you wish to go on.
Whilst the court's are very encouraging and will more often than not agree to a parent taking their child on holiday, they always look at the specific circumstances of each case.
For example, if your child is very young and does not spend regular overnight contact with you the court may not feel a two week holiday abroad is appropriate. In comparison, if you have frequent overnight contact with your child then the court is most likely to agree. Providing the arrangements are sensible and are in your child's interests, the court will usually agree to the holiday.
Implications of not obtaining consent
It is vital that you are aware that if you do not obtain consent of everyone with parental responsibility then you will be committing a child abduction offence. This is extremely serious and not something that should be considered under any circumstances. Get permission to take a child abroad – GOV.UK (www.gov.uk)
If you are considering going on holiday we would recommend obtaining consent as early as possible to avoid any complications.
If you would like further information on taking children abroad please do not hesitate to contact us. Contact First Line Family Law by Telephone or Email. Our family law solicitors in Cardiff are specialists in children law and can assist you with any queries you have regarding holidays abroad.